Great Eccleston Free Methodist Church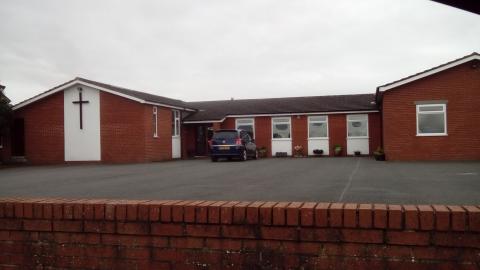 I spent two weeks here in those two long hot summers of 1990 and 1991, during which Alec Passmore led his J-Team children's camps. 30-40 of us from all over gathered for days out, Bible teaching and the worship of God. A number gave their hearts to the Lord for the first time. Mr Passmore once offered us a pound if we could find a four-leaved clover. He may have been a genuine collector, or it may have been a clever way to effortlessly occupy forty children's time for an afternoon.
I know little of the church, save it's close-by Crown Lane Free Methodist and once shared a minister. I took this photo on my way to preaching at the latter; the lady from the parked car must have thought me very suspicious as I took my picture and then zoomed off.