Ingleton Evangelical Church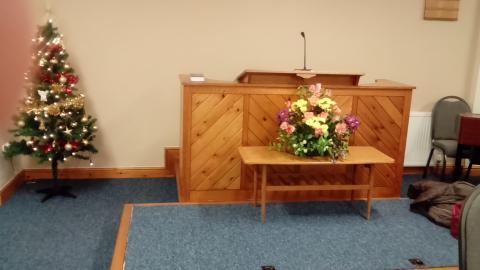 Last night I spoke at Ingleton Evangelical Church. It's a faithful fellowship that appreciates a good message. They have a real vision for outreach in their community and there's a feeling of love and welcome among them. I pray God's blessing upon this fellowship. 
Interestingly, the church is located on Laundry Lane. I do like churches that have interesting addresses, and one from which cheap sermon illustrations can be made. Righteousness like filthy rags? Garments of praise?