Old Rectory, Epworth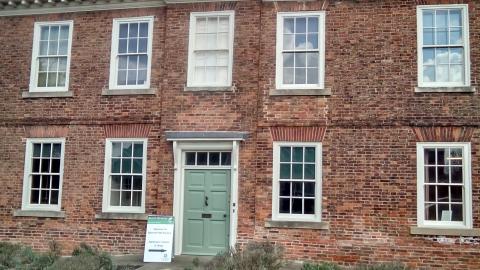 This week I visited the attractive Lincolnshire village of Epworth. This is where John and Charles Wesley grew up, in the rectory, receiving their primary education. As a young lad, John was rescued from the previous house which had burned down, a brand plucked from the burning. Not wishing to sound too much like a medieval pilgrim, I did find it a blessing to walk where those great men walked, slept, ate and dare I say, argued. 
The Wesleys are a part of that great cloud of witnesses that surround the Lord's people, urging us on to the prize, that we might not stumble nor lose sight of our hope.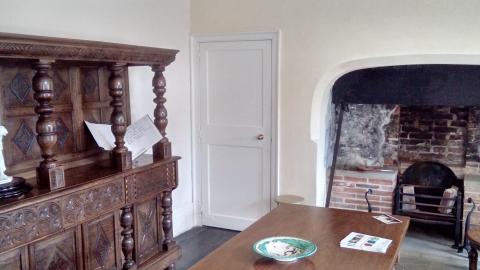 The entrance hall, with original fireplace and sideboard.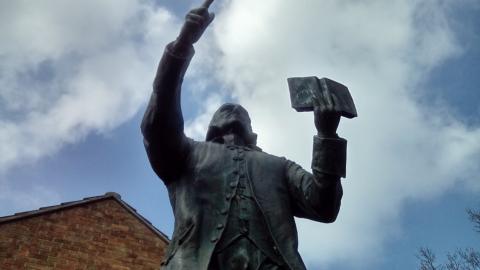 Statue of John, preaching, by his family home.