What is True Worship?
Last night's Bible Study was on the life of Isaac Watts, the great Congregationalist hymn writer. He has been added to our Heroes of Old section, and rightly so. He controversially 'tampered with scripture' by daring to adapt the psalms to our New Testament theology. Thereafter we had an interesting discussion of 'worship'. Music and worship are not interchangeable words. 'The worship was really good at church today', someone might be heard saying. What they mean is that they enjoyed the tunes and liked the choice of songs. They may even have admired the musicians' skill, and it may have given them a genuine uplift and boost. But was it worship?
Worship is the human spirit's communion, fellowshipping with and adoration of God. It may or may not correlate with music, but, like the angels', it often does.
In John 4:23, it says  'But the hour is coming, and is now here, when the true worshipers will worship the Father in spirit and truth, for the Father is seeking such people to worship him.' This was Jesus speaking to the Samaritan woman. The Samaritans claimed to worship the one true God, but without the Temple's sacrificial system. They may have worshipped God in spirit- that is, there was some real devotion being expressed, but it was ill-informed, not based upon God's revealed preferences and ordinances or perhaps even downright false. Worship of God that is contrary to, or ignorant of, scriptural truth, is false worship. Mormons feels their bosoms burning, but their Christology is all adrift. Similarly, I was once driven to the University of Rome with three silent Catholic priests on Good Friday, 2008. We arrived at a large room containing 300 more, who spent the next 90 minutes gazing adoringly at a large golden monstrance containing a consecrated wafer. Spiritual, perhaps, but not truthful.  I've attended, and come close to leading, charismatic/pentecostal meetings during which the shifting tempo and style of the song, the fading of the lights and the soft background music have created a euphoria and ecstasy in those present. Many of these folk are sounds converted Christians. But does charismatic music penetrate the spirit, or just the emotions? Spiritual- perhaps. Truthful? Maybe.
On the other hand, the Judean Jews of Jesus' day worshipped in truth, but often not in spirit. They became obsessed with the minutiae of law-observance and performing every absolute ritual with utmost precision. Again, I once visited a Maltese cathedral packed full of locals observing Mass. But the funny thing is, they weren't observing anything. They were chatting among themselves, playing with dogs, on their phones. The mere act of attending the cathedral while worship was taking place was enough for them. And let's not assume that Protestants have a monopoly on genuine, spiritual worship. How many times do we enjoy the tune rather than the words? Or glibly sing without thought? Or anticipate dinner rather than the sermon?
Psalm 84:1-3 To the choirmaster: according to The Gittith. A Psalm of the Sons of Korah. How lovely is your dwelling place, O Lord of hosts! My soul longs, yes, faints for the courts of the Lord; my heart and flesh sing for joy to the living God. Even the sparrow finds a home, and the swallow a nest for herself, where she may lay her young, at your altars, O Lord of hosts, my King and my God.
Some thoughts on selected verses:
Isaiah 12:5 "Sing praises to the Lord, for he has done gloriously; let this be made known in all the earth.
Worship is meditating on God's character and what He has done. He is out Creator, Sustainer, Redeemer. May we be able to sing with those in Revelation 4:11: "Worthy are you, our Lord and God, to receive glory and honour and power, for you created all things, and by your will they existed and were created."
Matthew 18:20 where two or three are gathered in my name, there am I among them.
Private worship is blessed, public worship is thrice blessed. Christ especially promises to be present with us, and the mutual support offered by other believers serves as a further support. Christians who have forsaken assembling together receive only a third of the blessing available.
Revelation 19:10 Then I fell down at his feet to worship him, but he said to me, "You must not do that! I am a fellow servant with you and your brothers who hold to the testimony of Jesus. Worship God." For the testimony of Jesus is the spirit of prophecy
We must be careful to worship God only. Not angels. Not Mary. Not saints. Not pastors. 'For He alone is worthy'.
Isaiah 29:13-16  And the Lord said: "Because this people draw near with their mouth and honour me with their lips, while their hearts are far from me, and their fear of me is a commandment taught by men, therefore, behold, I will again do wonderful things with this people, with wonder upon wonder; and the wisdom of their wise men shall perish, and the discernment of their discerning men shall be hidden." Ah, you who hide deep from the Lord your counsel, whose deeds are in the dark, and who say, "Who sees us? Who knows us?"
Worship must be genuine, or not done at all. God sees the heart and mind of the worshipper, not just his pious expression and simpering words.
Psalm 96:9 Worship the Lord in the splendour of holiness; tremble before him, all the earth!
It must be reverential. Jesus is not our mate, peer or equal. He is the Living God, into whose hands it is terrible to fall. Yes, he's our friend and comfort, but only because He chooses to become so.
Psalm 27:4 One thing have I asked of the Lord, that will I seek after: that I may dwell in the house of the Lord all the days of my life, to gaze upon the beauty of the Lord and to inquire in his temple.
The aim of the worshipper is to behold God's glory in whatever benighted way he is able. It is to draw close to Him; to seek after, and find, His presence. It is to be mesmerised with His beauty and awestruck by His majesty. It is to make Him more important than anything else in our lives.
Mary, the Lord's mother, though herself an object of worship to many, expresses her own genuine worship of God magnificently in Luke 1:46-55:
46 And Mary said, My soul doth magnify the Lord,
47 And my spirit hath rejoiced in God my Saviour.
48 For he hath regarded the low estate of his handmaiden: for, behold, from henceforth all generations shall call me blessed.
49 For he that is mighty hath done to me great things; and holy is his name.
50 And his mercy is on them that fear him from generation to generation.
51 He hath shewed strength with his arm; he hath scattered the proud in the imagination of their hearts.
52 He hath put down the mighty from their seats, and exalted them of low degree.
53 He hath filled the hungry with good things; and the rich he hath sent empty away.
54 He hath helped his servant Israel, in remembrance of his mercy;
55 As he spake to our fathers, to Abraham, and to his seed for ever.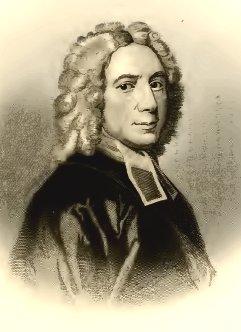 Isaac Watts